Black Friday started much earlier than people may think. The day after Thanksgiving has been the unofficial beginning of the Christmas season since the late 19th century when President Abraham Lincoln designated the Thanksgiving holiday as the last Thursday in November. Each year the famous sales weekend, which follows Thanksgiving Day and begins on November 26 this year, sees a significant amount of shoppers head to high street stores and online brands in an attempt to find the best deals. Yet, many people are unaware of the phenomenon's history and are clueless about the use of the name before it became associated with the pre-Christmas shopping craze.
Ahead of Black Friday 2021, several retailers including Amazon, Curry's PC World, John Lewis, and Argos have already launched a range of early offers, with more discounts expected to follow this week. The best way to take part in this ritual without busting your budget? Arm yourself with a spending plan and tools to help you stay on budget. Then use apps and websites to help you score the best deals and get some serious cashback.
Here are the 5 best Black Friday apps that will help in finding the desired deals, comparing prices, keeping track of ads, and shopping coupons.
#1 RetailMeNot – Black Friday Special App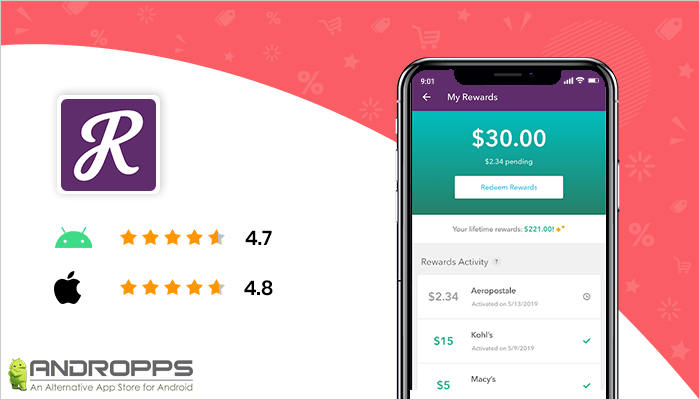 Save your money and get money back on clothes, shoes, designer handbags, automotive, food and so much more with the RetailMeNot app. Find the best deals around town at stores you love, including up to off both in-store and online shopping. Promo codes for coupon deals and discount shopping are yours in a tap with this fast and easy-to-use digital coupons app! Save up to 70% off the things you need and want and enjoy cashback savings rewards & coupons. RetailMeNot app weekly ads and daily deals for online coupons will help you score great shopping deals with instant cashback definitely one of the best rewards apps.
Download this best app to find Black Friday deals for Android and iOS
#2 Flipp – Deal Finding App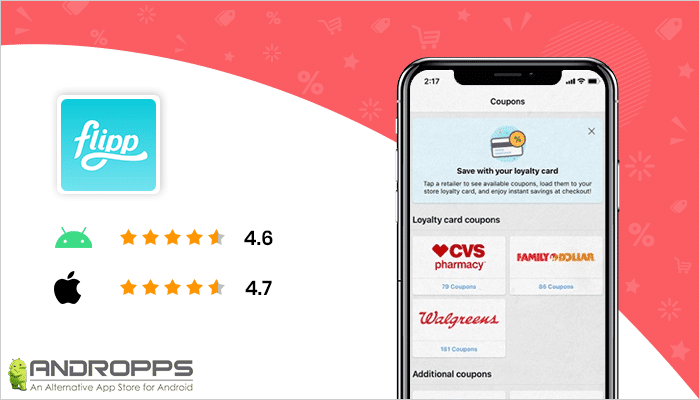 Flipp app helps you save up to 50% on your weekly shopping. Simple! This essential app brings you the latest weekly ads deals and coupons from more than 2000 of your favorite retailers including Walmart, Aldi, and CVS to help you save money. You'll also find a variety of online offers to stay on budget in the Flipp app. Best of all it's completely FREE! This all-in-one app helps you along every step of your shopping journey from planning to checkout and everything in between. Find your ads, saved offers, shopping list, and loyalty cards in one place, so you don't have to scramble at the checkout.
Download this Black Friday deals app for Android and iOS
#3 The Coupons App – Deal Finding App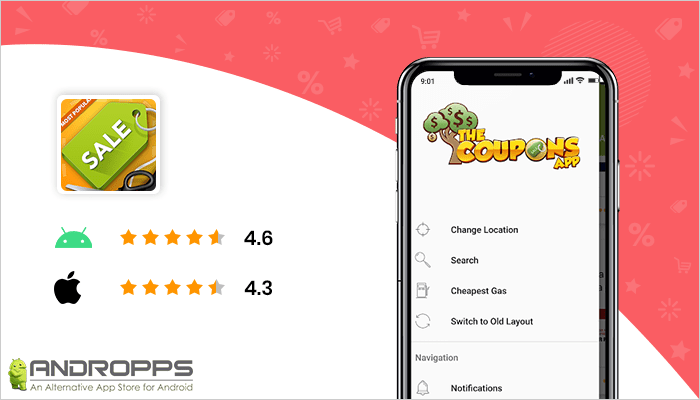 Find a Black Friday coupon or cash back rebates for your favorite fashion brands like H&M, Foot Locker, and many more! Shop savvy with The Coupons App! Search nearby coupons and local Groupon daily deals for friends, gifts & while traveling. Warehouse clubs like Costco, BJ's, and Walmart Sam's Club offer digital weekly ads and exclusive member savings when you shop using The Coupons App. Coupons are always at your fingertips and everywhere you go! The Coupons App is also a smart shopping assistant.
Download this Black Friday shopping list app for Android and iOS
#4 Slickdeals – Deal Finding App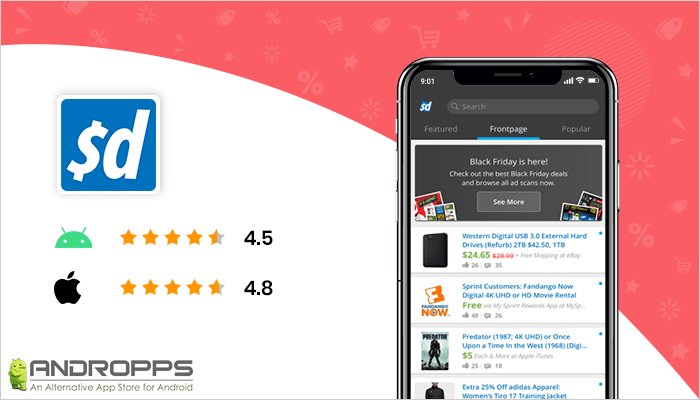 Slickdeals is the largest deal-sharing community on the Web with millions of people regularly using the Slickdeals app to discover, share, rate, and shop the best deals and coupons for their favorite stores. Slickdeals know when Kohl's has 30% off if Walmart is price matching Amazon, and when Groupon has your favorite restaurant deal. If there's a deal, coupon, rebate, promo, or freebie out there, we have it on the Frontpage. Slickdeals: Black Friday Deals, Coupons, Promo Codes app community members find deals around the Web and share it on our forums. Every deal gets vetted by the community through votes and comments and the good ones move up to the Popular Deals forum.
Download this best app for Black Friday deals for Android and iOS
#5 Ibotta – Best Black Friday Deals App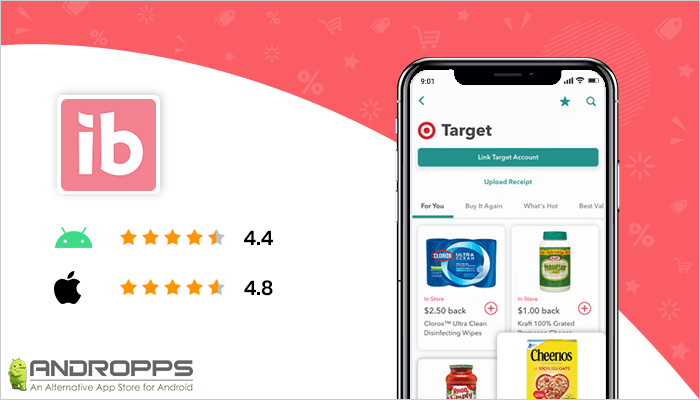 Ibotta is a free app that gives you real cashback on every purchase. Earn real cashback every time you shop online or in store from picnic supplies to summer wardrobe essentials. Save money with Ibotta: simply check the app before you shop, travel, dine out, or go to the grocery store to seamlessly earn cashback on thousands of leading brands and retailers, including Walmart, Target, and many more. No coupon, rebate, or promo code necessary — just shop and earn cashback on groceries, apparel, home improvement, travel, home decor, and more. Find money-saving offers – Before you go shopping, find and add offers in the app for things you want to buy. Go shopping – Shop at your favorite stores, retailers, restaurants, bars, and apps. Redeem offers – Upload your receipt or link your loyalty card for instant cashback. Get cashback – Watch your savings grow! When you're ready, withdraw your cash earnings via PayPal, Venmo, or your choice of a variety of gift cards.
Download this Black Friday application for Android and iOS
These aren't the only apps likely to prove useful this Black Friday season. It is also the best place to buy high-quality items and save money online. Feel free to check out the trending products this Black Friday. You can save Black Friday Deals or online deals on your shopping list so you can refer back to them at any time.
For any suggestions, please don't forget to write an email to us. If you like these Black Friday apps please comment below. Your appreciation is worthy to us.
Happy Black Friday 2021, shoppers!