If you are wondering whether it is possible to recover data from a locked Android phone, worry no more because this article will show the best way to!
Passcode, Fingerprint ID, Patterns all provide security and privacy to our data and phone but trouble comes when you forget the Passcode. Your phone is not useless if you forgot the Passcode – you can bypass it and get back in!
Some ways can help unlock the phone such as:
Unlock using Google Account.
Unlock using Android Device Manager.
Use Android lock screen removal software.
Use Recovery Software.
1. Unlock Using Google Account:
This will work if you have signed up for a Google Account on the phone. Here are the steps to unlock Android device without data loss:
Step 1: Attempt to unlock the phone. After a few wrong attempts an option "Forgot Password?" will appear at the bottom and tap on it.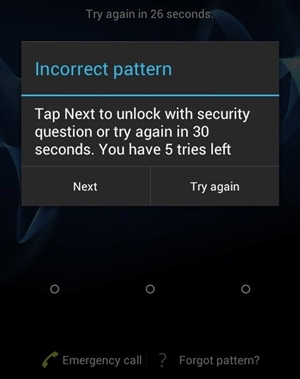 Step 2: Your Android phone will ask you to answer the recovery question that was set in your Google Account. Key it in, and your phone will unlock. Now you can access all your data and set a password you can remember.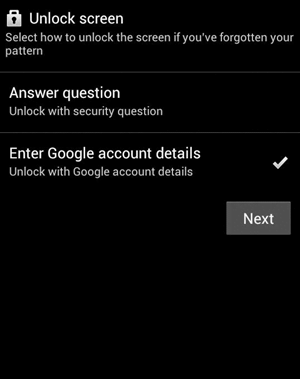 Step 3: If you don't remember the answer to your recovery question, input any password five times and the "Forgotten the password" function will appear.
Step 4: Now your phone will ask you to input your Google Account and password and log in. This action unlocks your phone's screen with any data loss.
2. Unlock Using Android Device Manager:
Android Device Manager also known as Find My Device. It is a service designed to protect your phone from malicious content. It lets you track, lock, and erase the data on a lost or stolen phone. For this, you have to log in to the Google Account associated with the phone.
Log in to Find My Device using your Google Account.
Here you can select the Android device that is linked to your Google Account.
You will get options to ring it, lock it, or erase it. Select the "Lock" option to proceed.
A new pop-up window will appear. From here, you can provide a new lock screen password, confirm it, and also set an optional recovery phone number.
Confirm and save it to remotely change the lock screen password on your device.
3. Use Android Lock Screen Removal Software:
You can take the help of a third party Android Lockscreen Removal software to unlock the Android screen. It will help you unlock any Password, Pattern, PIN, etc.
4. Use Recovery Software: 
If after trying the above method you are able to unlock your phone and realize that there is data loss then use data recovery software. Also, if you have stored data in external memory like an SD card then also you can recover data if lost from the SD card.