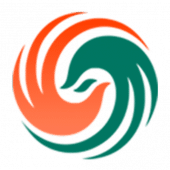 Download TVTAP – Free Live Streaming App for Android (Version 1.9)
Offered By TVTAP File Format APK
Size 9.7M Current Version 1.9
The description of TVTAP
TVTAP is an excellent app for watching live TV channels on your Android phone. It is totally FREE and easy to use. When you open the app, you will find an elegant and simple interface with a list of TV channels and the logo of each channel. At first, you will see all available channels, but you can also filter them to select or eliminate channels that don't interest you. To watch one of these channels live, just tap on the channel's logo, and that's it. You will immediately be able to watch that channel from your smartphone.
TVTAP also offers recommendations depending on what you are watching. So if you are watching a channel that typically features animated cartoons or entertainment, you will see a selection of similar channels that you might be interested in on the bottom of the screen.
TVTAP works on Android Boxes but make sure you are downloading Fire Stick version into your Android Box. To install the app on Fire Stick device, follow the instructions –
Download "FireDL" app into your Fire Stick device from Amazon Store.
Then open "FireDL" app.
Now search 131258 and it will be installed in next moment.
You can also watch content on TV through Chromecast device. When you play any stream, you will see casting icon on the top of player. Just press it and stream will be casted to your TV.
Additional Information
App Category:
Latest Version:
207.0.0.13.99
Requirements:
Android 5.0+
Report:
Download this APP