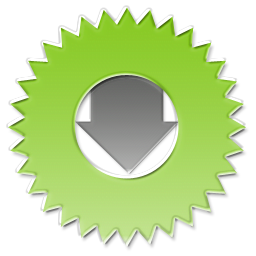 Download Transdroid – Free Torrent App (Version 2.5.8)
Offered By Transdroid File Format APK
Size 2.8M Current Version 2.5.8
The description of Transdroid
Transdroid allows you to manage your torrents from the Android device. With this torrent app, you can get full control over your remote running torrent clients. Transdroid currently has native support for some torrent sites as well as numerous private sites.
Features of Transdroid:
Start, stop, remove, label and move your torrents.
Set individual file priorities and trackers.
Change maximum transfer rates.
Integrated search for many torrent sites.
RSS feeds with notifications.
Add via barcode scanner, URL or local .torrent file.
Alarm service notifies on added or completed torrents.
Custom web-based search to support private sites.
Secured (SSL) connecting.
Supported Clients:
µTorrent
Transmission
Vuze
Deluge
rTorrent
BitTorrent 6
Ktorrent
qBittorrent
Synology
Torrentflux-b4rt
Bitflu
DLink Router BT
Aria2
BitComet
tTorrent
Buffalo NAS -1.31
Supported Native Torrent Sites:
Bitsnoop
ExtraTorrent
Kickass Torrents
Lime Torrents
Mininova
Nyaa Torrents
The Pirate Bay
Strike Search
RARBG
Torrent Downloads
Torrent Leech
Supported Private Sites:
AsiaTorrents
Bit-Hdtv
Danishbits
HdBits.org
HdTorrents
HoundDawgs
Scambio Etico
RevolutionTT
TorrentDay
Additional Information
App Category:
Latest Version:
207.0.0.13.99
Requirements:
Android 5.0+
Report:
Download this APP