»
»
»
Torrent Stream Controller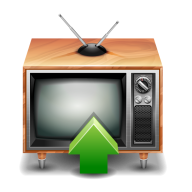 Download Torrent Stream Controller – Free Live Streaming App for Android (Version 1.6.31)
Offered By VidSoftware File Format APK
Size 5.9M Current Version 1.6.31
The description of Torrent Stream Controller
Torrent Stream Controller is a revolutionary way of watching everything on your Android device. It lets you watch over 600 channels using peer-to-peer technology. Whether it is movies or TV shows, you can start streaming directly without downloading them. All this is completely FREE. To enjoy this service, you have to install an app called "Ace Stream Engine". It is an innovative media player that is quite handy whenever you want to enjoy high quality video content online.
Torrent Stream Controller is simple to use. Just tap on any channel to start playing it in Ace Stream Engine. You can filter the channels by category such as children, movies, entertainment, music, news, etc. You can also use the search box directly to find a specific channel but for this feature, you have to unlock the complete version of the app.
Features of Torrent Stream Controller:
An Electronic Program Guide (EPG) – This is perfect for knowing what to view on any TV channel. Presently, it is available in Russian only.
Bookmark Your Favorite – You can add any channel to your favorite list for quick and easy access. Just tap the little star on the top right corner.
Pick Your Player – Choose the media player you prefer to view your content and set it as a default so that it can be opened every single time.
Playback History – Torrent Stream Controller can remember where you last stopped and can continue playing from there.
A Powerful Search – You can filter your search by categories like kids, movies, music and more. Or simply can find any channel you want by typing its name.
Hide Adult Content – You can control the content that your kids watch.
No Ads – The paid version doesn't contain any ads which means no interruptions in your viewing experience.
Additional Information
App Category:
Latest Version:
207.0.0.13.99
Requirements:
Android 5.0+
Report:
Download this APP