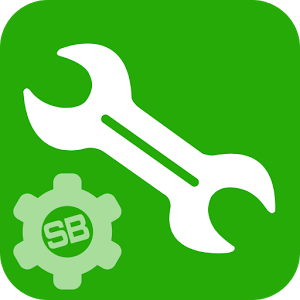 Download SB Game Hacker – Free Game Hacker App for Android (Version 5.0)
Offered By SBman File Format APK
Size 1.18M Current Version 5.0
The description of SB Game Hacker
SB Game Hacker is the best game hacking app for Android. It allows you to hack almost every popular online game like Clash of Clans, Pokemon Go, Subway Surfers, Hay Day and a lot more! Compared to other game hacker apps, you can easily hack Android game using SB Game Hacker.
SB Game Hacker doesn't annoy you with boring ads and doesn't have any surveys or a long process to download it. Unlike most of the game hacker apps, it never asks you money to get full version.
SB Game Hacker works only on rooted devices. If your device is not rooted, please root it first with KingRoot because KingRoot doesn't require PC to root and supports maximum number of devices.
SB Game Hacker is completely FREE and easy to use, try it now from AndroPps!
Features of SB Game Hacker:
FREE – This tool is completely free, you don't have to pay for anything!
Updates – SB Game Hacker is updated monthly for the latest bug fixes.
Advanced – The developers of this app have the most advanced functions ever made on a Game Hacker.
Easy to Use – SB Game Hacker is made for everyone, it is very easy to use with a friendly GUI.
Games – It is made for hacking/cheating on video games, for example: Clash Of Clans.
Applications – You can hack applications too!
How To Install SB Game Hacker on Android:
Run the downloaded APK file. If you see "Installation blocked" you have to enable Unknown sources in your device's settings. So open your device's settings and go to Security >Unknown sources to enable it.
Again run the APK, tap on install and wait some seconds.
Open SB Game Hacker app. When you first open this game hacker app, you will notice that it is in Chinese language but after you accept the license, language will be changed to English and you can use it easily.
Additional Information
App Category:
Latest Version:
207.0.0.13.99
Requirements:
Android 5.0+
Report:
Download this APP