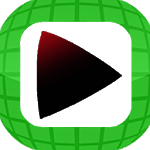 Download Swift Stream TV – Free Live Streaming App for Android (Version 1.2)
Offered By Swift Stream File Format APK
Size 10.45M Current Version 1.2
The description of Swift Stream TV
Swift Stream TV is a simple but powerful live streaming app to watch Live TV even on a slow data network. With this app, you can watch live streaming of Indian and International TV channels on your Android phone and tablet from across the world.
Swift Stream TV generally streams video in good quality with varied genres like Anime, Horror, Documentaries, Movies, Entertainment etc. No registration or membership required to use the app. So download Swift Stream TV from AndroPps and enjoy watching TV for FREE!
Features of Swift Stream TV:
Watch more than 700 Live TV channels for FREE.
Most of the channels run without any issues relating to buffering.
Real HD quality.
Multiple players supported. So you don't need to install any player or plugin.
Swift Stream TV smoothly work's on WiFi, 3G and 4G networks.
DLNA & Chromecast supported.
Boxes Remote supported.
Additional Information
App Category:
Latest Version:
207.0.0.13.99
Requirements:
Android 5.0+
Report:
Download this APP