»
»
»
4shared Music for Android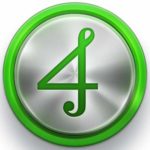 Download 4shared Music for Android (Version 2.10.101.215)
Offered By New IT Solutions File Format APK
Size 8.5M Current Version 2.10.101.215
The description of 4shared Music for Android
4shared Music for Android allows you to get instant access to all music files at 4shared and your account. With this FREE music streaming app, you can search for music you like and listen it anytime on your Android device.
Features of 4shared Music:
Play any track you find at 4shared.
Add your favorite tracks to playlists.
Manage your playlists.
Get 15Gb free storage space for your files.
Additional Information
App Category:
Latest Version:
207.0.0.13.99
Requirements:
Android 5.0+
Report:
Download this APP