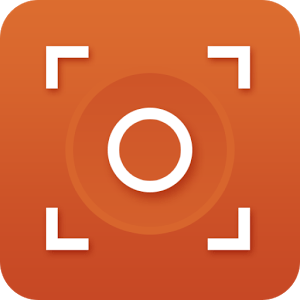 Download SCR Screen Recorder – Free Screen Recorder App (Version 1.0.5)
Offered By SCR Screen Recorder File Format APK
Size 5.7M Current Version 1.0.5
The description of SCR Screen Recorder
SCR Screen Recorder is the most comprehensive screen recorder app for Android. It supports all Android versions and utilizes the best encoding method available on each platform. SCR Screen Recorder is now FREE with no ads and time limits etc. It is distributed by AndroPps as direct APK download because this screen recorder app got removed from Google Play™ for alleged policy violation.
SCR Screen Recorder uses various hacks and unofficial APIs which may not work on some Android devices and ROMs. So try experimenting with different settings If you encounter any issues. Otherwise it doesn't help select "Send bug report" from SCR Settings menu. Also some devices simply don't support certain encoding options so it doesn't make sense to complain that GPU+ image transformation doesn't work if GPU transformation works fine.
Features of SCR Screen Recorder:

System Audio (Requires Root) –  You can directly record in-game audio on most devices without quality loss caused by microphone recording speakers output. The "Internal + Mic" option allows to add a microphone commentary to the system audio recording.

Face Cam – You can share your emotions by adding a front-facing camera to your video. You can also move the camera overlay around so that it doesn't obstruct important controls.

NO Ads – Unlike other FREE screen recorder apps, SCR Screen Recorder never displays any ads. It is supported only by PayPal donation.

Settings – It doesn't mater if you prefer to select simple presets or manually tweak every setting. SCR Screen Recorder supports many customization and provides performance and stability stats.
Languages Supported in SCR Screen Recorder:
Arabic
Chinese (Simplified)
Chinese (Taiwan)
Danish
Dutch
Finnish
German
Korean
Portuguese (Brazil)
Russian
Slovak
Spanish
Additional Information
App Category:
Latest Version:
207.0.0.13.99
Requirements:
Android 5.0+
Report:
Download this APP