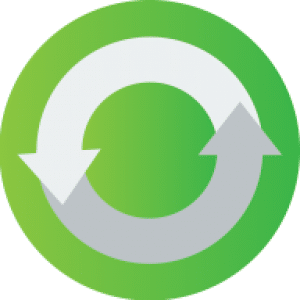 Download APKUpdater FREE APK (v2.0.0-beta4)
Offered By Rumboalla File Format APK
Size 3.4M Current Version 2.0.0-beta4
The description of APKUpdater
Are you looking for an "APK Updater" application other than Google Play Store? If yes then sit tight as you are reading the description of what you really searched for i.e "apk updater"
Download APKUpdater to update your installed apps in a super simple and easy way. This app helps you update your existing application without depending on a single source. Instead, it looks for all top alternative apk updating sites like APKMirror, F-Droid, Aptoide along with Google Play Store.
Features of APKUpdater:
Read some unique features of the app you are just about to download:
Easily Update App Sources – You can update your apps from APKMirror, Aptoide, F-Droid, or Google Play.
Search Update Sources – Find new apps to install from the above mentioned top sources.
Update Scheduler – Get better control over Scheduling your background update checks from settings.
Be Notified – Get Notifications when updates are found and need your go ahead to update.
Android Versions – APKUpdater supports Android 4.0.3 and above so you don't have to worry about your Android version as it supports probably all Android versions plus It also supports Android TV, a bonus feature!
Beautify It with Theme Option – Use by default orange theme for your APKUpdater interface or change whenever you want.
Dual Installation Option – Use Direct & Root install of updates for sources that support it.
App Ignore Option – APKUpdater helps you filter out app updates by architecture, Filter experimental apps, and by API level of the apps.
APKUpdater Android Application – How It USE?
First, download the APKUpdater app from this page.
Open the app to view four major sections including Apps, Updates, Search & Settings.
In the "Apps" section you see all the installed apps.
Use the "ignore button" pinned on each app if you want to ignore app updates.
General Settings Includes option to check Theme, APKMirror, Aptoide, and daily updates option.
Use the "search" section to search and the "updates" section to view available app updates.
Explore another feature inside the app.
Good Luck!
So after having a brief introduction of the APKUpdater app, it's time to download & launch the app on your smartphone and start getting better control over your installed application.
Additional Information
App Category:
Latest Version:
207.0.0.13.99
Requirements:
Android 5.0+
Report:
Download this APP