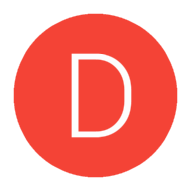 Download Dramania – Free Korean Drama App for Android
Offered By GoMobile File Format APK
Size 9.6M Current Version N/A
The description of Dramania
Dramania is the best Korean drama app for Android. It is a native and awesome app, specially designed and crafted to watch Korean drama at ease.
Features of Dramania:
Keep Track Of Your Daily Activity – An integrated smart-ass system allows you to keep track of everything you've seen with a simple press of a button.
Stay Organized With Favorites – No need to search any longer, adding something to your favorites provides easy and instant access.
CHATMANIA – A cross-application community tool that allows you to talk, discuss or have fun with other users.
Share With Friends – Take a minute of your time to invite other friends and enjoy the apps together.
Additional Information
App Category:
Latest Version:
207.0.0.13.99
Requirements:
Android 5.0+
Report:
Download this APP