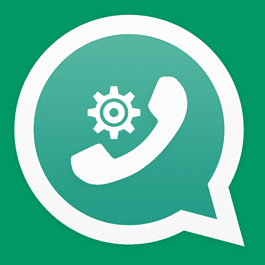 Download WA Tweaker – Free WhatsApp Mod App for Android (Version 1.3.6)
Offered By Alex193a File Format APK
Size 9.0M Current Version 1.3.6
The description of WA Tweaker
WA Tweaker (previously known as WA Tweaks) allows you to enable the hidden features inside the versions beta and stable of WhatsApp. It also includes an Xposed module that allows you to completely customize the WhatsApp interface. To use this app, you will need a rooted Android device, or almost all of the app's features simply won't work correctly.
WA Tweaker is easy to use. Just open the app, choose the hidden features available and restart WhatsApp.
***Noted that all the features WA Tweaker can enable are ALREADY in the WhatsApp app, albeit inactivated. In other words, WA Tweaker DOES NOT add any features to WhatsApp that was not already put there by the developers.
Features of WA Tweaker:
Enable all hidden features.
Freeze last seen.
Disable read receipts.
Disable delivery reports.
Disable typing indicator.
Disable recording indicator.
Anti recall messages.
Lock WhatsApp with a code.
Disable big emojis.
Save contacts Status.
Increase Status quality.
Increase group description length.
Increase media size limit.
Unlimited groups participants.
Chat with non-address book contacts.
Recall all messages without time limit.
Hide tabs.
Hide archived chats.
Change UI font.
Change toolbar color.
Change status bar color.
Change a lot of elements color.
Replace emojis.
And much more…
Additional Information
App Category:
Latest Version:
207.0.0.13.99
Requirements:
Android 5.0+
Report:
Download this APP