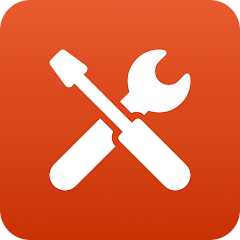 AppKiller (v5.3) – Force Stop Background Running Apps
Offered By DP Soft File Format APK
Size 4M Current Version 5.3
The description of AppKiller
AppKiller lets you close background running apps which makes devices slower. You can kill apps quickly because it contains a simple user interface.
AppKiller can do the following things:
Find background running apps.
Close apps.
Free up memory.
Save battery power and extend battery life.
Improve the performance of the device.
AppKiller does not collect any personal or personally identifiable information. This app requires the "Accessibility Service" permission to find the force-stop button from the settings and click it.
AppKiller works as an automated assistant and helper for users with physical disabilities and muscle fatigue who struggle to do repetitive, complicated work such as killing apps by Force Stop them one by one.
Features of AppKiller
Force stop apps.
Whitelist for avoiding killing.
Detailed History of killed apps.
Selected apps killing.
Schedule for kill apps.
App manager.
Simple UI with custom color.
Force Stop system apps (Premium).
Widgets (Premium).
Additional Information
App Category:
Latest Version:
207.0.0.13.99
Requirements:
Android 5.0+
Report:
Download this APP