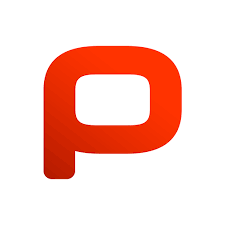 Popcornflix™ (4.59.0) – Watch FREE Movies Online
Offered By Screen Media Ventures, L.L.C. File Format APK
Size 21.6M Current Version 4.59.0
The description of Popcornflix™
Popcornflix™ is the premium app for watching free feature-length films on your Android phone and tablet. These feature-length films showcase some of the biggest stars in Hollywood, including Kristen Stewart, Brad Pitt, Ryan Reynolds, and Olivia Wilde in full-length movies in a wide range of genres.
Download this free app to watch over 700 films instantly without any subscription or fees!
Features of Popcornflix™:
No subscription or fees.
Stream over 700 hundred films instantly.
New films added daily.
Lots of genres, including Comedy, Romance, Family/Kids, Drama, Urban, Action/Thrillers, Horror, Espanol, Documentaries, Bollywood, and many more.
No limit on how many films can be viewed.
Additional Information
App Category:
Latest Version:
207.0.0.13.99
Requirements:
Android 5.0+
Report:
Download this APP