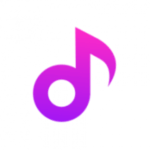 Mi Music Player (4.11.09i) – An Amazing Music Player For All
Offered By Xiaomi File Format APK
Size 12.5M Current Version 4.11.09i
The description of MIUI Music Player
Mi Music Player is the official music player app from Xiaomi. It gives an awesome experience that meets the users' requirements always makes it in a top. Not only does the app let you play any song you have on your device, but it also lets you stream music for FREE.
Mi Music Player offers an incorporated radio. That means you can quickly access more than a dozen different stations where you can stream music, 24 hours a day from the FM tab. There are stations with music for all tastes.
Mi Music Player is a nice app for playing music due to its wide range of features and elegant interface.
Features of Mi Music Player:
Blur design.
Floating lyrics.
Customize option for floating lyrics.
You can stream music online or offline.
Global online search.
Colored lyrics when playing that part of music.
Global chart.
Spacial and featured musics.
You can play a new song every day.
Online/Offline search.
Modify music info.
Show music by recently played and favorite.
Playlist.
You can download music by quality selection.
Sort by name, adding time, number of times played.
Show local music by song, artist, album, folder.
Fully removed ads.
Play circle style by rainbow and wave.
You can find album covers and lyrics.
Sleep timer.
You can download while streaming.
You can Filter audio files.
Lockscreen control only in MIUI ROMs.
You can set as Ringtone in Music Player.
Repeat times feature.
And many more…
Please wait while you are redirected...or Click Here if you do not want to wait.
Additional Information
App Category:
Latest Version:
207.0.0.13.99
Requirements:
Android 5.0+
Report:
Download this APP