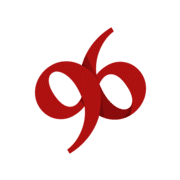 Hentaiser (v2023.02) – The Hentai, Doujins & Anime Reader App for Android
Offered By Ninecols Production File Format APK
Size 4.2M Current Version 2023.02
The description of Hentaiser
Anime storylines can get pretty erotic, wild, and raunchy. That is no exception to the Hentaiser app. This adult app has a vast collection of anime, doujinshi, and hentai stories that will give you plenty of material to jerk off to. A lot of the scenes have familiar themes like stepmoms having sex with their stepsons, bosses fucking their employees, and teachers fucking their students, amongst other stories. Besides, you will come across a lot of cartoon monsters' stories with abnormally big sized dicks fucking petite babes.
Features of Hentaiser
Some of the unique features that the Hentaiser app has:
Regular Updates – The stories are updated regularly. You will never lack fresh content to read.
Great Content to Enjoy – 179,000+ hentai and 1,700 plus anime stories from the best content providers.
Easy Navigation – The app has a drop-down menu on the left side which aids in browsing around the app. More so, several icons make navigation around the app easy.
Exclusive Content – The erotic stories found on the Hentaiser app are 100% exclusive. You will not find them on any other app.
Advanced Search – You can be able to search for stories by text or category tags. The advanced search engine has also made navigation around the app easier.
24 Hours Customer Support – For any technical support you might need, there is a 24 hours customer support department to help. Click on the contact icon in the dropdown menu and there is always someone willing to assist.
Comment, Review, and Favorite the Stories – You can be able to give your views and also put all your favorite stories under one folder. This saves time when you want to read your best stories. However, you have to create a free account to save your favorite hentai and anime.
Well Organized Homepage – The latest books, hot now, most commented, top viewed, top-rated and top liked stories are all featured on the home page.
User and Password Protection – Hentaiser app is safe and secure. You can browse around this xxx app freely without the fear of being caught.
Additional Information
App Category:
Latest Version:
207.0.0.13.99
Requirements:
Android 5.0+
Report:
Download this APP