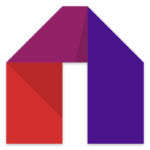 Download Mobdro – Free Video Streaming App for Android (Version 2.1.34)
Offered By Mobdro File Format APK
Size 26.3M Current Version 2.1.34
The description of Mobdro
Mobdro is a powerful video streaming app which allows you to enjoy the best online HD videos from all over the world. It has two versions: Freemium and Premium. Freemium is completely FREE, but the Premium version has extra features, like capturing streams, Chromecast support, and is FREE of ads.
Once you have installed the Freemium version, you can subscribe to the Premium version from inside the app by tapping on the Mobdro logo in the upper left corner and selecting "Go Premium".
Mobdro constantly searches the web for the best FREE video streams and brings them to your Android device. Unfortunately, the app is not available on Google Play Store but there is no need to worry as you can download the latest version of Mobdro from AndroPps.
***Noted that some video-streams may only be available to specific countries. If your device's IP does not math that stream's requirement, you can't watch it.
Freemium Features of Mobdro:
Discover – You can easily find video streams from around the world, on every topic and in every language.
Bookmark – You can organize your streams and filter them by language and topic. You can also keep track of your player history.
Share – You can recommend videos and can let your friends know what you are watching with just one click.
Download Streams – Save videos to your phone or tablet to watch them anytime and anywhere, even without an internet connection.
Premium Features of Mobdro:
Ad FREE – Mobdro Premium is completely ad FREE, for an even cleaner watching experience.
Chromecast – So what if the screen on your phone is tiny! Just push your videos to the big screen: Mobdro Premium comes with Chromecast integration.
Sleep Timer – Set your timer and fall asleep with a nice video. Don't worry about waking up with a dead battery: it had a good night's sleep, just like you.
And many more…
Additional Information
App Category:
Latest Version:
207.0.0.13.99
Requirements:
Android 5.0+
Report:
Download this APP