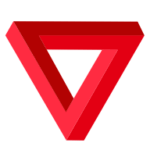 Download MilePics – Free XXX Porn App for Android (Version 1.2.1)
Offered By Ninecols S.L. File Format APK
Size 1.74M Current Version 1.2.1
The description of MilePics
MilePics is the oldest porn app available since 2009. It lets you enjoy huge collection of hot content e.g. best sexy girls and porn pics in one app. With MilePics, you will also enjoy premium experience with great design, incredible usability and updated huge content.
Features of MilePics:
Totally FREE
Huge content with easy navigation across galleries. MilePics updates the content daily.
It offers a great quality app design interface.
Full detailed gallery with comments, likes, rate and favorite options.
Save your favorite images locally or share with your friends with Whatsapp, Twitter, etc.
Search with tag or tags to navigate across different type of content.
Search by text or tags directly. Find your favorite star in our galleries.
Additional Information
App Category:
Latest Version:
207.0.0.13.99
Requirements:
Android 5.0+
Report:
Download this APP