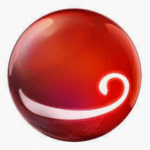 Download MiKandi – Adult App Store for Android (Version 5.5.606)
Offered By MiKandi Adult App Store File Format APK
Size 12.5M Current Version 5.5.606
The description of MiKandi
MiKandi offers you a place to share and discover the largest selection of premium apps and the best porn apps for Android. It provides an easy application for navigation which allows people to sort apps into categories, as well as gives the ability to look at featured apps that are listed.
The apps within MiKandi also have ratings. So you can see what other people think before making your selection. Another useful feature of this adult app store is the ability to filter your searches. You can choose to search for free apps, paid apps, the latest releases, and the highest rated apps. There is also a search box that allows people to search for apps by their name.
Every app is scanned before releasing into MiKandi. If you are ever unsure, check out community blogs such as Android Central and Phandroid. You can also reach out to the developer or check out their website to get more information.
MiKandi has users purchase for the paid apps using MiKandi Gold – the official currency of this adult app store. Purchasing MiKandi Gold is easy to do. Just tap Buy Gold and chose the bundle you wish to buy. Now follow the instructions to purchase gold via credit card.
MiKandi is providing rockstar customer service as top priority. It personally responds to every request, provides a no hassle refund policy and never engages in shady billing tricks. Download the MiKandi app FREE from AndroPps and get satisfaction on demand with the best porn apps!
Features of MiKandi:
Exclusive Access – Your one stop shop for all the best and top rated porn apps worldwide.
Free to Use – You can download the MiKandi app absolutely FREE. It doesn't require any credit card or contract. In fact, you will find a ton of free porn apps in this app store that require no billing information. Once you find a premium app that you like, simply purchase MiKandi Gold.
Safe & Secure One Time Billing Setup – Purchase with confidence! Your billing information is protected with MiKandi's Satisfaction Guarantee backed by powerful fraud protection technology and 24/7 customer service. You only need to setup your billing information one time when you will purchase MiKandi Gold first time.
Satisfied Customers – Whether you are a developer or user, MiKandi is offering rockstar customer service as top priority. You can check out its FAQ or search its blog as an excellent resource to solve any issues you may have. You can also contact the support anytime right within the app by tapping on "help" in the settings menu.
The Best Mobile Porn Experience – MiKandi has an intuitive interface that simple to navigate and pleasing to the eye. You can search by keywords or categories that satisfy every taste preference.
Publish Your Own Adult Apps – Join the MiKandi Developer Community and start publishing your own adult apps to Android users worldwide. This adult app store makes it fast and easy for you to market and monetize your apps.
Additional Information
App Category:
Latest Version:
207.0.0.13.99
Requirements:
Android 5.0+
Report:
Download this APP