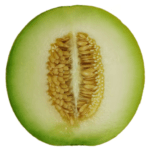 Download Melondream – Free XXX Porn App for Android
Offered By Melondream File Format APK
Size 7.8M Current Version N/A
The description of Melondream
Since the dawn of Man, the male of our species has wanted to choose among females using grunts and crude finger motions to express his fickle and difficult-to-articulate desires. For thousands of years this was hard to achieve in practice. But with the advent of deep learning and other sophisticated technologies, these primitive needs can be fulfilled.
Melondream is a hypnotic adult image stream with neural network search which fulfills these primitive needs. With this porn app, you can see random girls (WANDER) on your Android device. When you find one you like, watch her photos on repeat (TRANCE). To get more of some detail — a pose, a hairstyle, some scenery — long press that part of the image (DREAM).
Dreaming allows you, the shameless fapper, to find similar girls or similar styles of photoshoot with different girls.
For example: If you enjoy a girl in panties, press her panties with your finger to see different girls wearing similar panties. If you like a woman's face, press her face to see similar faces. If you like a smile, press it to see more. If want more beach scenes, press the sand and water. If you want to see more girls in the woods, press the greenery. If you like to see girls posing on wooden chairs, press the chair. And so on.
***REMEMBER:
USE SERVER ID "soft1"!
Features of Melondream:
50,000 nude pics. No banners, no ads, no hassles, no distractions. Auto image focus/zoom to fit the woman to the screen.
See random images (WANDER). When you like one, see the photoshoot on repeat (TRANCE).
To search for something– e.g., grass, beach, face, pussy– long press the image (DREAM).
For example, long press a close-up pussy to see more pussies… find one you like, then press TRANCE to see the rest of her.
Long press sand and water to see more girls on the beach.
Long press forest greenery to see more girls in the forest.
Long press a close-up face to see similar faces… And so on.
Additional Information
App Category:
Latest Version:
207.0.0.13.99
Requirements:
Android 5.0+
Report:
Download this APP