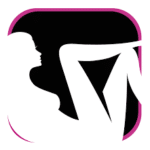 Download Lazeeva – Adult App Store for Android (Version 1.0.127)
Offered By Nu Emotions GmbH File Format APK
Size 7.7M Current Version 1.0.127
The description of Lazeeva
Lazeeva App Store is the most discreet, secure and high-class platform for a huge variety of adult entertainment apps. Porn Videos and Galleries, Livecam Girls, Sex-Dating, Virtual Reality Porn, Sexy Games, Erotic Fiction and many more are here as your gateway to a joyful universe.
The uniqueness about Lazeeva App Store is its 3xPrivacy features. These features allow you to enjoy your favorite porn apps with full privacy. So you are free from any fear of malware, adware, payment fraud or scams. Further, this adult app store has a strict selection process for new apps and publishers and thus only has the best adult apps of highest quality and content that you can even enjoy with your partner.
Lazeeva App Store is not only an app but an overall lifestyle-concept that brings you sexy music, events and fashion. This is your erotic wonderland to live a modern lifestyle with full of sex, style and erotic moments – just feel it!
Before downloading Lazeeva app from AndroPps, make sure your phone is set to allow this by going to Settings → Applications and enabling Unknown Sources.
Features of Lazeeva App Store:
Total Freedom – Lazeeva App Store is your free gateway to an elegant and luscious universe.
A Premium Adult Entertainment Experience on Your Android Device – Usability, quality and overall user experience of Lazeeva App Store and all listed adult apps are of highest standards and alike with anything you would expect from Google Play or Apple App Store.
Full Privacy without Fear of Prying Eyes – This adult app store features its 3xPrivacy mechanic that guarantees you full enjoyment without being afraid of unwanted attention, access or implied shame. You can camouflage the Lazeeva icon, Passcode-protect its access and all downloaded adult apps are stored on a secret app-shelf inside the Lazeeva app.
A Unique Range of State-of-the-Art Adult Apps – Porn Videos (HD-Streams), Porn Galleries, Sexy Games, Virtual Reality Porn, Sex-Dating, Livecam Girls, Sextoy Apps, Erotic e-Commerce, Erotic Fiction, Hentai, Sexual Health and many more added week by week
Secure & Virus Free – Lazeeva App Store only features apps from the adult industries most known and reputable publishers whose apps are regularly scanned for malware of spamming risks. Basically it functions the same way as other App Stores like Google Play or Apple Store do and it doesn't have full access to all areas of the apps offered. If you notice any problems or abnormalities in any app, please contact the support immediately via this CONTACT FORM and let them know.
Secure Token System – Lazeeva App Store features a wide range of free content. For any premium content or in-app purchases it uses a discreet and secure token system (Lazeeva Pearls). This system allows you hassle- and worry-free enjoyment of premium content without fearing privacy or payment scams.
Most Easy-to-Use Virtual Reality Porn – Lazeeva App Store features a range of Virtual Reality Porn apps that do not require any additional player or complicated set-up process. Just start the app and insert your device into your VR-Goggles (e.g. Google Cardboard). Now enjoy a seamless virtual reality experience!
Additional Information
App Category:
Latest Version:
207.0.0.13.99
Requirements:
Android 5.0+
Report:
Download this APP