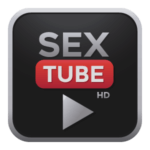 Download SexTube – Free XXX Porn App for Android (Version 1.89)
Offered By Sextube File Format APK
Size 5.9M Current Version 1.89
The description of SexTube
SexTube is a quality porn app which is available in a number of languages and features different "channels". Each channels provides their own porn videos, or you can roll the dice with the "random" video selection and see what comes up.
With SexTube, you can stream porn videos through your favorite video player like MX Player and can also download them on your Android device. Generally, the video quality of the app is not great. You will find some videos are super grainy and old looking, others are watchable quality.
SexTube is a minimalist app. It doesn't offer plenty of porn videos that Pornhub does, but it has variety. The app was listed on Google Play Store for a little bit until it was discovered. Later it was removed due to Google's zero-tolerance policy against sexually explicit material. The app is FREE FOREVER in AndroPps. If you see any paid version, they are fake!
SexTube has two version of icons but all functions are the same. Basically another version has been created for those who are concerned about this app secrecy. If you want to keep private about the SexTube app installed on your Andorid device, you can download sys config (fake icon) from here.
***Note: If you try to update the app and get "Application not installed" error just like the following screen that means you under key conflict condition.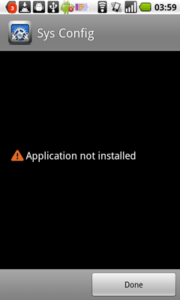 Please follow these few steps to solve this error. You need just 1 minute to go.
Open "Settings > Applications"
Then select "Manage applications"
Choose sex tube pro/sys config
Remove it and install the new version from our store.
Features of SexTube:
SexTube has wide variety of categories.
Lots of videos in every category.
It provides thumbnail previews for videos.
Content is updated regularly.
Fake icon is available for app secrecy.
Additional Information
App Category:
Latest Version:
207.0.0.13.99
Requirements:
Android 5.0+
Report:
Download this APP