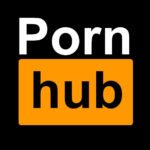 Download Pornhub App (v5.0.1) – Free Porn App for Android
Offered By Pornhub File Format APK
Size 18.9M Current Version 5.0.1
The description of Pornhub App
Pornhub is a FREE porn site which has gained popularity across the globe for having a great variety of adult content. It has FREE Android app which lets you stream your favorite porn videos in the palm of your hand. The app has fast and simple navigation so that you can enjoy the latest Pornhub videos, browse favorite categories and even use your Chromecast to watch videos on the big screen.
Pornhub App has a built-in VR player, so you just have to find your favorite video in its VR section. Then plug your phone into your VR headset and start the fun! The app works with the main VR headsets like Google Cardboard, Oculus, Vive, GearVR and many more.
Pornhub App offers extensive security features so that you can enjoy a safe and private online environment. Although the app follows all the security guidelines, it is not available on Google Play Store due to Google's zero-tolerance policy against sexually explicit material. So download the Pornhub App from AndroPps and get access to the best adult content out there!
Features of Pornhub App:
#Non-Stop Scrolling – Too lazy to change pages? Not in the mood to click through individual pages? No problem! Keep scrolling down and new movies, clips, and videos will appear automatically.
#Multi-Category Filtering – You can find exactly what you are looking for by creating 2-category combinations. You can choose between multiple layouts too – try either list or grid view for your search results and decide which one works best for you.
#Secure And Private – Worried your boss will pick up your phone and ask what the "The Prison Guard" position is? Not with the Pornhub App because it has –
Password locking built-in.
Integrated video player.
No browser history to erase.
Discreet "ph" icon.
#Find Pornstars And Channels – The app provides the easiest way to find and favorite your way to the hottest content.
# Chromecast Support – Do you just want to view porn videos BIGGER? Pornhub understands your needs. That's why the app supports Chromecast so that you can watch all that sexy action on your giant TV screen.
#Premium Benefits – All Pornhub premium benefits are available on the app –
VR Videos.
Full length HD content.
13k+ DVD's.
No ads.
New exclusive content added every day.
Additional Information
App Category:
Latest Version:
207.0.0.13.99
Requirements:
Android 5.0+
Report:
Download this APP